FIRST TIME CUSTOMERS
$50 CONSULTATION - FOR FREE
Let's get this right the first time so you have no regrets.
Our first time customers can download this $50 voucher and take advantage of a free consultation with one of our expert artists to make sure Savage Tattoo is the right fit for your new artwork.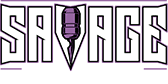 It all began in Ogden, Utah with a simple vision by our Founder Daxtin McClellan. Let's help people like you to get a tattoo experience that aligns with your vision and tells your story in the right way. We consult personally with you way before dropping that needle onto your body.
By taking the time to really get to know you and your vision first, we'll avoid common mistakes made by other shops and tap into our combined 25+ years of tattoo experience.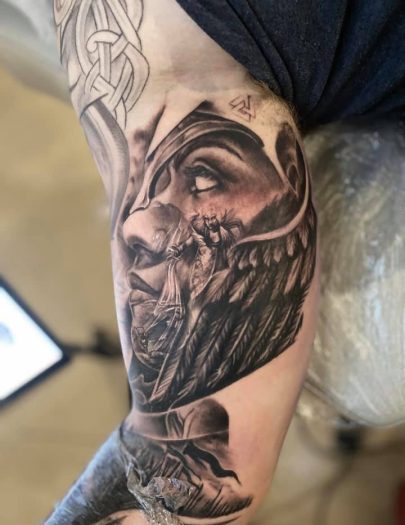 This place makes you feel like a real client. Jason Pickett is an amazing artist!!! Don't save your money when it comes to tattoos, get some quality.
Liberty Harris
June 30, 2022.
Jason was my artist, and of course did a wonderful job, as usual! He gave me some amazing Rock Horror Picture Show ink. And am not disappointed.
Jen Summerill
June 27, 2022.
Mike was a pro from the first call, to me walking out the door with my perfect tattoo. He kept me informed and made sure I was good during my session! The design He came up with, was what I was looking for to represent my kids and it is perfect. Let's not forget Chris, thank you for setting me up with Mike to do my ink!!! Love you guys
Mormon Mercenary
June 26, 2022.
Absolutely would suggest anyone thinking about getting a tattoo should go there. I got my first one done and I'm so happy. They really make sure you're with an artist that does the style you want and make sure you both get a good vibe from each other
Ryan Pierce
June 24, 2022.
Jason is an absolute beast. Amazing work and great dude. Great conversations and great tattoos!
Morgan Mize
June 22, 2022.
JASON PICKETT!!!! this man has been absolutely incredible! he was so kind and receptive to my ideas and ran with them creating something even better than my wildest dream. He made me feel comfortable and taken care throughout the entire experience. my first tattoo was 3 separate session due to the size and every visit was better than the last. all the other artists around were just as friendly. they all looked in on each other and they have such a supportive environment making me as a client even more excited when other artists complimented my tattoo! i am already planning my next 3 tattoos with jason! please talk to these artists!! they have a wide skill set from black and grey to color realism. happy tattooing!!!
Jennifer Norman
June 16, 2022.
I was nervous after having a couple tattoos from other artists that I wasn't happy about but Jason Pickett did an amazing job and brought my long time vision to life. I couldn't be happier. He truly is an amazing tattoo artist and made the long day go by fast with his light hand and great humor. I highly recommend Jason and this business.
follow us on the gram.....